for the love of the outdoors!
At Vaprwear we believe in Leaving No Trace when it comes to the outdoors. With Vaprwear gear, you can enhance your campsite with a favorite vape cartridge for all day outdoor fun. There's no fire and no smell, just pure vapor goodness. And with the patented Vaprwear Drawstring, it's easily shared. Elevate your camping experience.
Take camping to the next level with Vaprwear gear. Our fully integrated vaping tech goes where you go - no matter where you set your tent. Stay organized, hydrated, and elevated on your next camping trip with Vaprwear backpacks and hoodies.
With All Due Respect Jerry, Let's Keep Fire Off the Mountain
We respect Mother Nature, and we put products into the world that emphasize that respect. With Vaprwear, there's no flame to speak of - and with inevitable dry conditions this summer, there's no such thing as being too cautious when it comes to wildfires. Sparks from a single cigarette butt can cause damaging wildfires - it's simply not worth the risk. Plus, cigarette butts take years to break down fully, and they spoil pristine natural environments. With Vaprwear, the vapor of your choice is fully integrated into our gear, so there's no waste, no litter, and no flame.
Pack It In and Pack It Out 
Our backpacks are roomy, so there's no excuse not to bring back out what you brought in. There's plenty of room for essential camping gear too, like your sleeping pad, compass, multi-tool, and solar light. Of course, we built in a secret, padded compartment specifically for your favorite vape pen, so there's no digging at the bottom of a bag only to find a broken device.
Ergonomic, Distraction-Free Functionality
With Vaprwear gear, when you're ready for a hit from your vape, simply reach for the ergonomic mouthpiece that's been positioned exactly where you want. Your pen is protected and readily accessible, so you can focus on the immense benefits being outdoors brings, like stress reduction and increases in vitamin D, immune system strength, and energy. Lose yourself - not your vape pen.
Cozy and Comfortable Hoodies
If you camp you know how the temperature can plummet at night. Our hoodies are functional and convenient, delivering the vapor of your choice through our patented Drawstring, but they're also cozy and comfortable. They'll keep the nighttime chill away while you chill out in the great outdoors.
Stay Hydrated, Stay Elevated
Our HydroVape backpacks are the first of their kind to integrate vaping tech with hydration tech. Simply insert your favorite water bladder into the roomy main compartment, slide the hose through the interior shoulder strap channel, then access the mouthpiece right at hand level. Zip the mouthpiece inside the TechChamber to keep it from freezing too. Stay hydrated and stay elevated with Vaprwear.
Vaprwear is built with the active lifestyle in mind - elevate your next adventure with our fully integrated, discreet, convenient, and hands-free vaping tech.
 
PACK IT UP, PACK IT IN...
You can say the Hydro-Vape Backpack is many things, but frail isn't one of them!
It's the only backpack in the world with integrated access to fluids AND vapor so you can enjoy both hands free
The large compartment has plenty of room for gear
The expandable flap secures bigger gear
The avalanche whistle doubles as a bear scare!
A fleece-lined valuables pouch
A stash pocket for other "valuables"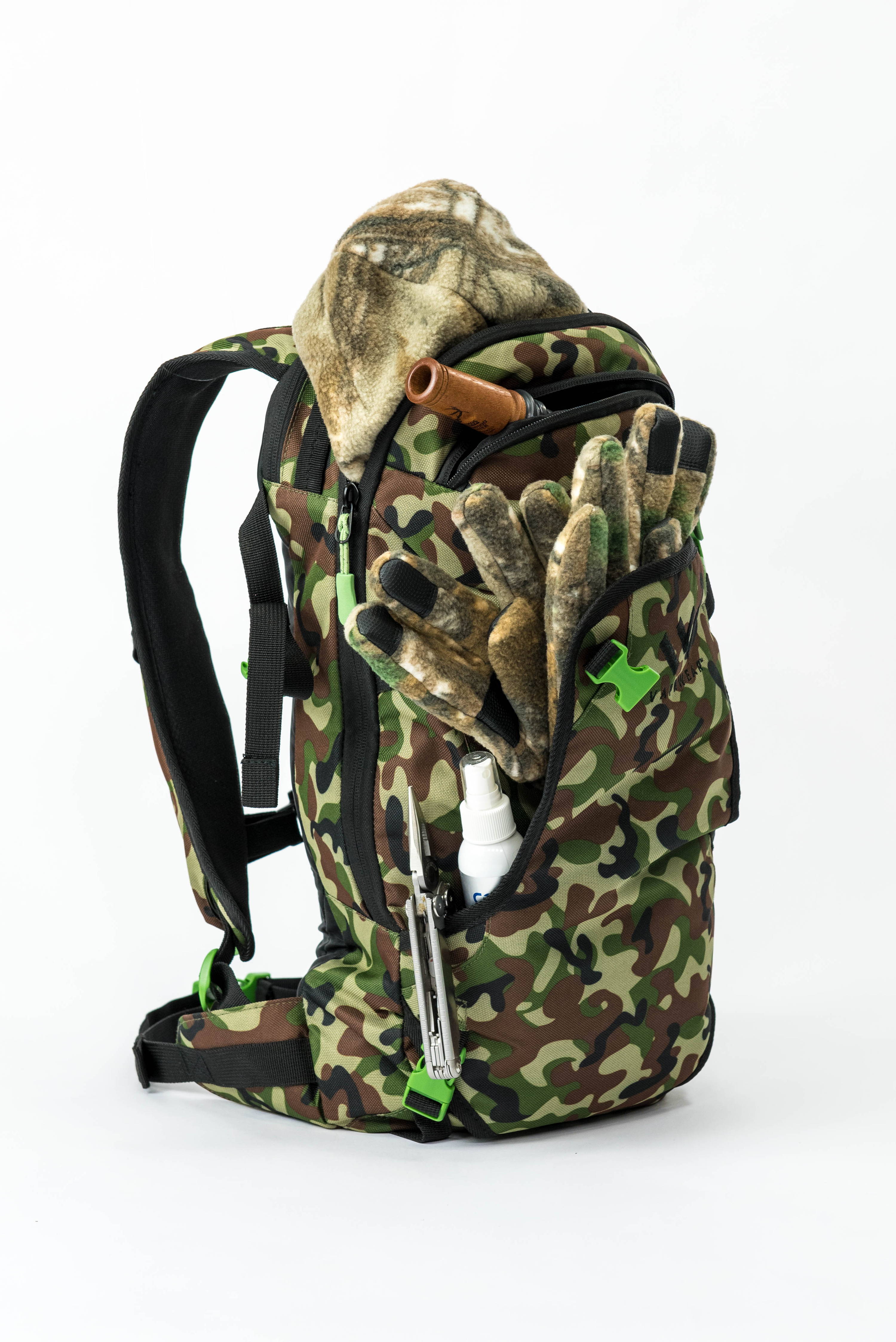 ---
OUR FAVORITE INSTA CAMP lOVERS!
---
Campers have also bought . . .