HEAD UP,
RIDE LONGER,
TRAIN HARDER.
Whether on a technical single-track, a remote two-lane highway or cruising along a busy beach boardwalk, taking your eyes off the road ahead - even for a second - can prove disastrous. With Vaprwear's patented Drawstring comfortably within reach, you stay focused on the road while still enjoying steady vapor delivery. No need to stop, no discomfort from devices in odd places and nothing broken. Keep your head up, ride longer and train harder with Vaprwear apparel and gear.
cycling companion
The Vaprwear Hydro-Vape backpack is the perfect companion for cycling. It's the world's only backpack to offer integrated hydration (holds most standard water bladders), and offer direct access to your favorite vape device. Plus it's lightweight, with plenty of room for extra gear. All hands-free.
Eliminate stops and distractions, and own the road with the Vaprwear hydro-vape backpack.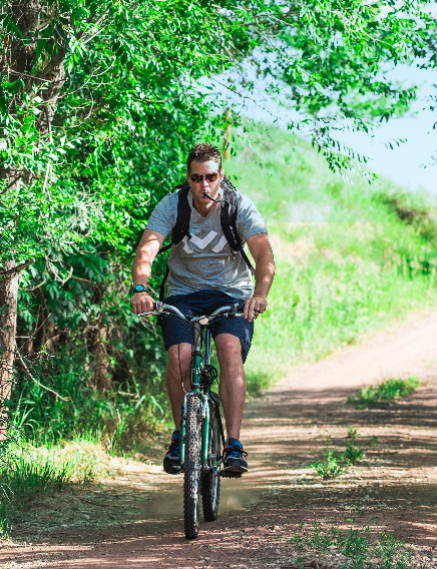 Cyclists have also bought . . .