HEAD UP,
RIDE LONGER,
TRAIN HARDER.
When you're kitted up for a long ride, space is of the essence, and everything has a place. Until now, you probably ran the risk of cramming your vape pen into a pocket, dropping it in the bottom of your backpack, or - worst of all - holding on to it for quick draws as you need them.
Vaprwear is here to change that.
With our specialized, functional, high-quality gear, you can rest assured that your vape pen is secured safely in its own pocket, and a convenient, ergonomic mouthpiece is close by to deliver vapor goodness right when you need it.
Whether you're heading out on a winding country road, a competitive single-track, or a leisurely cruise on the boardwalk or in the neighborhood, we're here to connect you with your vape whenever and wherever you need it. And our patented, hands-free integration keeps the mouthpiece comfortably within reach, so you stay focused on the road while enjoying steady vapor delivery.
Vaprwear Goes Where You Go
Cycling gets you going farther faster than almost any other form of exercise. While running is a great pursuit, cycling gets more miles under your belt and lets you take your adventures farther. Whether you're tackling a single-track mountain path, pushing through miles on your daily post-work ride, or commuting to the office, Vaprwear gear is there to help you elevate your experience.
Vaping Can Help Boost Your Workout
Vaping CBD has been shown to help with muscle pain, inflammation, nausea, and muscle spasms. If you're looking for a natural alternative to NSAIDs, which can have unintended impacts on your health when used long-term, consider using CBD as a replacement. And with Vaprwear, the cartridge of your choice is never far from reach so its easy to maintain level dosing on those longer outings. Athletes and workout aficionados of all kinds are turning to CBD for its balancing and pain-relieving properties - maybe it's time to see what all the excitement is about.
Take your riding to the next level with Vaprwear gear. Our fully integrated, convenient, discreet tech apparel is there for you - wherever your wheels take you.
cycling companion
The Vaprwear Hydro-Vape backpack is the perfect companion for cycling. It's the world's only backpack to offer integrated hydration (holds most standard water bladders), and offer direct access to your favorite vape device. Plus it's lightweight, with plenty of room for extra gear. All hands-free.
Eliminate stops and distractions, and own the road with the Vaprwear hydro-vape backpack.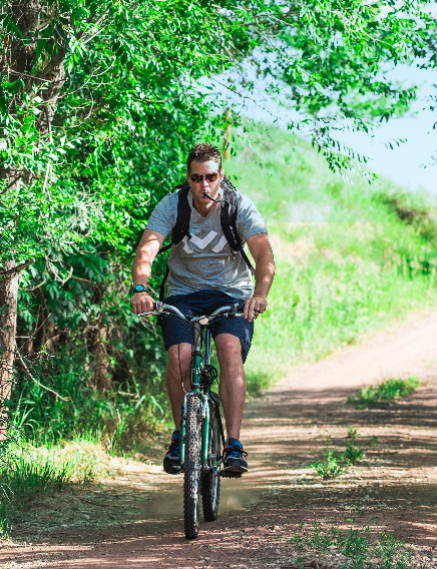 Cyclists have also bought . . .