Vaprwear Gear, LLC
Vaprwear Gear, based in Denver, creates "wearable smart technology" that features a patented vapor delivery system which is integrated into apparel, backpacks and other soft goods. Our purpose: revolutionize vapor access the way CamelBak® revolutionized "hydration" by delivering it precisely when and where it is wanted.
The patented Drawstring™ vapor delivery system is vape-ready, meaning we're compatible with virtually any vape cartridge you throw at it, including JUUL® and Pax Era® (sorry, not mods). The stealth integration keeps the mouthpiece always within reach, and the vape pen both hidden and protected to prevent damage or loss.
Our innovative products provide unique solutions for work (ex: construction, truck driving) or play (ex: outdoor, motorcycling, hunting). It's gear – with a higher purpose.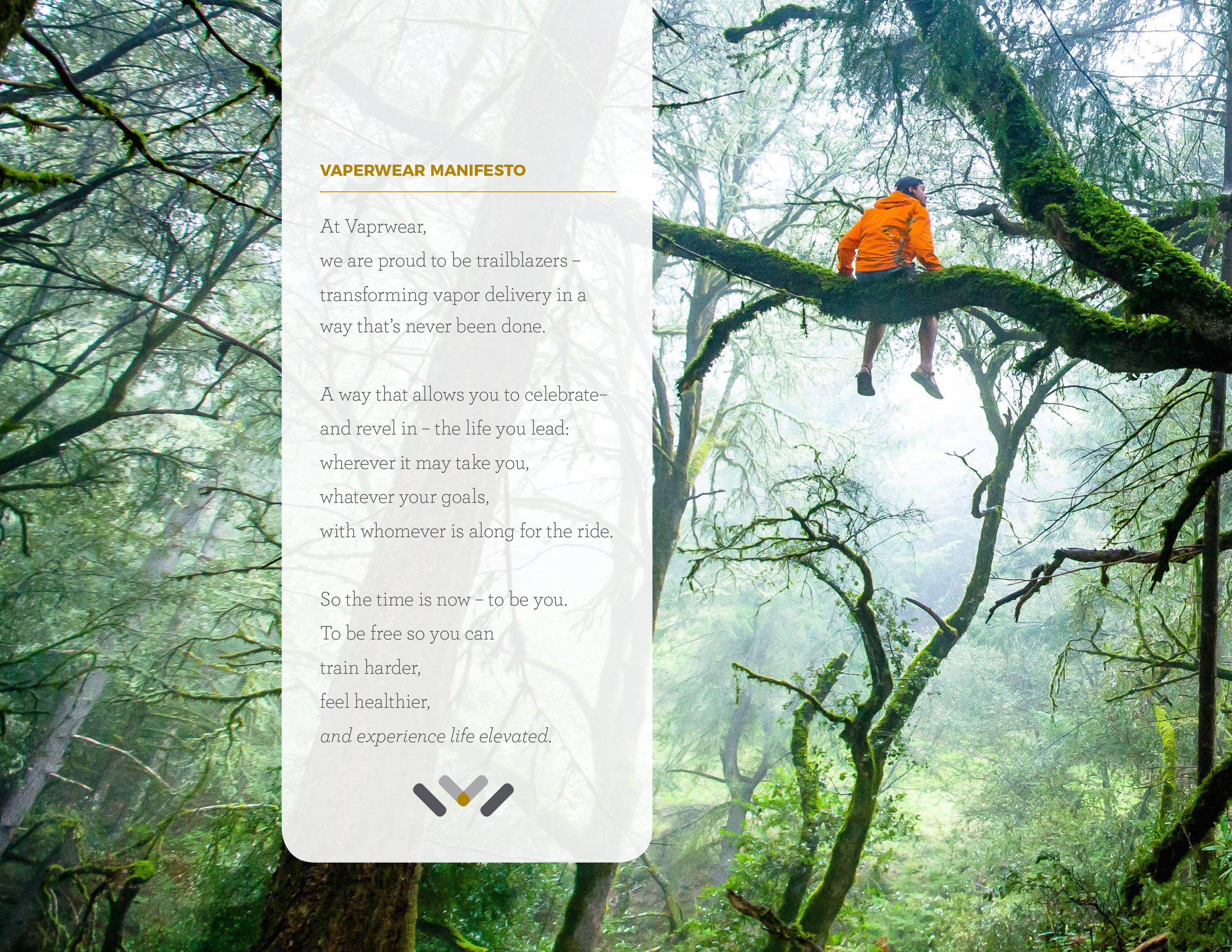 Notice of Patents, Trademarks and Copyrights
In accordance with Section 287(a) of Title 35 of the United States Code and any other comparable requirements in other jurisdictions, notice is hereby given of Vaprwear's rights in the issued patents and pending applications as listed on this page and associated with the following products, Vaprwear branded products.

U.S. Patent No. 9332796
And all counterparts in Europe, the Middle East, Africa and China
The following are trademarks and registered trademark of Vaprwear Gear, LLC, in the United States and other jurisdictions: